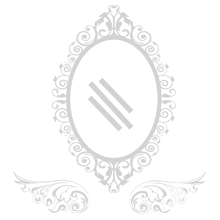 Party Wear Gowns
17 Items

Design Catalog Remove Warning
Dazzle in the glamorous party wear dresses designed just for you!
Being a fashion vista I take utmost care catering to each and every nuance when it comes to party dresses. A penchant stylist, I look for party dresses which are unique, elegant and trendy at the same time. To get the extravagant look without being edgy is my mantra. Evening Dresses are always vouched for which deserves an exemplary choice cocktailing a perfect blend of fabric, design, cuts and patterns. Buying party dresses demands a high level of artistic beauty which is endorsed in each and every morsel of the apparel. To achieve the perfect stunning looking party wear gowns need to be chosen with an eye of a fashion savvy.
With myriad options available in the market, sometimes it becomes difficult to choose the right pick. Here are some trendy options which can be chosen for any party, promising all eyes on you.
Elegant Ball Gown Dresses
Traditional attire, ball gown dresses create the vintage look which gels in with the party theme. Party wear gowns made of flaring silhouette with a hint of elegance is what I prefer. Princess cuts with plunging necklines and puffed up sleeves add to the glam look. Netted and silk fabric can be chosen for the flairs and layering can be done to give you the ultimate appeal. A deep neckline with body hugging upper part accentuating the curves in the regal manner is the main highlight of this fashion party dress. This can be paired with delicate pieces of stone jewelry or opulent crystals to give it a sultry finesse.
Splurging Long Dresses with slit cuts
Long dresses mesmerize the look of a long lean body. Strapless dresses with one side slits personify a splendor chic look. Backless, off shoulders or three fourth sleeves can be opted for. Sensually hugging the body, it is a perfect pick to emboss feminism. A high heel silhouettes can complement the entire look dabbing it with a splendid fervor. Splurge in and experiment with bold colors to get the exotic envious look.
Trendy Mini dresses
A dress which can be tag lined as timeless classic is the mini dress. It gels in well with any party occasion. Mini dresses can be paired with stone studded embellishments for a rich appeal. Petite waist carrying belts does wonder creating a style statement. Long sleeves with net or ruched prints can create the illusionary image of perfect apparel. Prints and embroideries create a décor which fabricates the look of the day. While deciding to buy Indian dresses mini dress stands as one of the most obvious options which can be chosen ranging from myriad range of juvenile colors. Team it up with boots for a contemporary look or pair it with elegant sandals to blend in with the party tone. Apart from the aforementioned patterns, I like the usage of special fabric and cuts to reveal a regal and unique look which is worth noticing.
Use of Lace and Net
A sophisticated look can be achieved by the sheer brilliance of lace draped dresses. Rich attires can be plumped with velvet and net patterns. Fabric speaks a lot and hence the correct one should be selected while buying party dresses.
Plunging Necklines
Party wear gowns can be experimented with plethora of necklines like V shape, round curves, designs on the back and more to give it a ravishing appeal. Neck patterns can be embellished with beads or struts to give it a fab look Accessorizing with apt footwear
Latest party dresses lose their charm if they are not paired with the apt footwear. High heels, wedges or strapped sandals can rampant the entire look with magic.
Ethnic gowns making it big this season!
Every year wedding functions become ramp walks where you get to see the latest trends in Indian fashion. Girls love to stay updated when it comes to their fashion sense and what better place there could be to show off these skills other than our functions and parties. The latest in town to make its entry in wedding functions are the ethnic gowns. This gown is easy to carry off as it is just a one-piece dress and yet makes you look effortlessly stylish. There are so many varieties you can try and the best part is you will never be full of them. Young brides too are ditching their traditional outfits for receptions and going in for these beautiful gowns, we clearly can understand why! Here is a small list of various types of ethnic gowns and anarkali suits you can try this year.

Off-shoulder Gown While the off-shoulder trend has taken over the fashion industry in just a short span, how could our ethnic gowns not match this trend?! Gowns with an off-shoulder style enhance your collar bones and give you upper body a very feminine shape. For women with broad shoulders, this is a perfect choice as it will make you look less bulky. When you wish to shop for more choices then dresses online are perfect thing to be relied upon.
Look hot in a cold-shoulder gown Just like the off-shoulder trend, the cold-shoulder gowns have made an entry with a bang in this wedding season. These gowns have longer sleeves with oval cuts on the arms portion giving the outfit an edgy look. If you have always found your heavy arms to be the problem area, then this is the style you should definitely opt for. It draws away attention from your heavy arms and rather makes them look slim. Best part of ethnic gowns is you could even team up well fitted bottoms beneath just like Salwar Suits.
Mermaid gown For those who wish to flaunt their curves and look sleek even while wearing a gown, the mermaid gown is just made for you! Is like a body-con dress from the top till the hip portion after which it flows down with flares. The gown will look just out of a dream if you wear it with correct fitting.
Empire waist gown This gown is fitted near your bust area and below which the flare of the dress fall gracefully till floor-length. The dress makes your waist look narrow can look very beautiful on tall women. It is advisable for short women to not opt for this style as it will make you look shorter. Just like Anargkha Anarkali dresses, the flamboyance of this gown would be a perfect option.
Jacket gown Never underestimate the power of a jacket; it can make even a simple gown look fabulous! Of course it is a great savior if your wedding is planned during winters but a jacket has an exceptional style quotient of itself. Make sure the jacket does not add on weight to you and makes you look heavy. You can go for light weight jackets or sheer jackets.
The saree gown Probably designed or those who are always confused between wearing a saree or a gown for a function. The saree gown can be called a new-age substitute for sarees. It replaces those messy drapes and instead highlights your curves. When you wish to have something different and Unique, shopping from Mirraw.com would be an ultimate solution. The ability to look as stunning as wearing a saree by just putting on a one-piece, what else could you ask for? Try on these styles and let us know which one you like the most!
Vintage inspired printed gowns:- In the phase of retro rewind times, the quirky things are completely in. You could opt for muted colors or bold ones exclusively from online store. Just like designer Skirts, this printed gowns are just perfect thing to be adorned upon.
Evening gowns:- Beautiful moments with loved ones are most memorable thing to do in life. Right from off shoulder gowns to long full sleeved ones, Mirraw.com has impeccable range and patterns.
Anarkali gowns:- The mesmerizing length options will appeal our mind and heart in one glance. Right from pleated patterns to Straight fit Anarkali dresses, these gowns are well to be relied upon for various ethnic occasions or events. The floor touch Anarkali kurtis or Anagrkha could also be availed from online store.
Bell full sleeves gown:- When you wish to kill your blues at work and try out something different then full sleeves gown could be an perfect option. The different sections out here will allow you to shop easily.
Wedding gowns:- Nothing could beat the excitement of attending bffs wedding or looking best for dear ones wedding, Right from heavy embroidered ones to sequenced ones, exemplary style of Wedding gowns are only available from online store.
Bridal gowns:- If you are bride to be and wish to ditch the monotous colors, then give your wedding collection a new refresh with some quirky range of colors. Mirraw. com has quirky options that simply adds up extra edge to every sporty feminine chic. The Bridal gowns are perfect thing to be looked upon for cocktail functions, sangeet or reception.
Ball gowns:- Long flared thing from behind, ball gowns are unbeatable option. The flattering style of necklines makes it a perfect thing to flawlessly flaunt well your elegant jewelry. Piece available out here are simply perfect to give you a discreet perfect look.
Bollywood gowns: - Are you haunting for a perfect red carpet look? There is nothing bad in following up celebrity styles. The exquisite range of collection will allow to you to shop in hassle free manner.Mirraw.com has easy payment policy and superior customer service that will make shopping easy. Good footwear is very much essential; you could even shop for matching footwear for gowns from online stores. The door step delivery solution will reduce your time and efforts thus allowing to shop with your comfort.
Backless style gowns:- If you are just exhausted with simple gowns, then its time to add some twist elements, the backless style gowns are next big thing to be. Nothing could beat the flamboyance of bold look. Right from lace hemlines, exquisitely embroidered, or simply quirky, backless style gowns are noteworthy thing to add up a different glam appeal. Take your own sexy route with this style of gowns. Bold ones or muted tones everything could be availed to you with just one go from anywhere and anytime. Even the metallic style of work on this pattern will give out high end fashion statement of adorning chic look.
Kaftan gowns:- Fashion should also make you feel comfortable, the kaftan style of gowns are loose in nature and much easy to wear. You could adorn them for casual hangouts, movie date or shopping outing. If you are opting from plain classic gowns then minimal accessories could be a perfect thing to be adorned upon.
Cape style gowns:- When you wish to keep it classy and simple, the cape style gowns simply bags the show. Trend of this style is spreading all over like a wild fire. This style of gown is perfect to give you combination of Oomph and style. The seamless patterns out here are totally talked of the trend seasons. Even the embellished neckline gives a perfect sheer ethnic chic look.
Hi-low style gowns- The impressive style of necklines and different silhouettes like Silk, chiffon, crepe or georgette fabric exclusively available at Mirraw.com will give an perfect charm of rich look. This off beat style is perfect to pull attention of your dear ones like a magnet. You could try out charismatic hemlines and impressive slits.
Dhoti style gowns:- When you are game to keep it different and completely edgy, the dhoti style gowns are perfect thing to adorn. The fusion pieces have complete precision of traditionalism and touch of western look. Dhoti style gowns could be next big thing to make your look radiant and perfect one for every occasion. The bold make up and chandelier style of earrings could perfectly go well with this look.
Office gowns:- Gone those days where we had to only team up shirts and pants for formal meet up or presentations. When you wish to kill the monotony and try out something new, the office gowns are perfect quirky option to be looked ones. Right from the nature inspired styles to noteworthy geometric prints, office gowns are next big thing of present times. Quirky collection available at Mirraw.com could allow you to carry the look right from dawn to dusk.
Spaghetti strap gowns:- When you wish to gleam up your look with bold statement, the spaghetti strap gowns could be noteworthy things to be added up on wardrobe. This style made for every confident woman; spaghetti strap gowns are available in variety of different prints. The light weighed fabric yet durable in nature does allows you to move freely.
Party gowns:- In India, every festival or auspicious occasion is celebrated together. When you crave for your perfect ethnic look, the party gowns are perfect one of a kind option. Not just black, you could shop for newest range of colors with just simple clicks. Best thing of Mirraw.com is you get stipulated time committed delivery solutions. The handpicked collection even helps you shop with the best of runway trends in just simple clicks.
Cut out style gowns:- If you just love well to experiment with your look, the cut out style gowns could be perfect masterpiece of classic selection. Right from pastel shade hues to noteworthy bold colors, variety of gowns could be availed to you with quick ease.
Embroidered style gowns:- when you are simply ready to make an stand out appearance, the embroidered style gowns could be one of the quirky option. Right from nature aspiring floral prints to quirky element inspired designs, within just go of clicks you could look for variety of patterns.
Layered gowns:- If you love the awe-inspiring color trends or simply classic styles, layered gowns are perfect thing to be adorn on. The enduring finish and proper work done up is one of the noteworthy reasons to shop well for this style of gowns. You could even buy this style of gowns according to the needs of occasion. A lot of variations in terms of designer pieces are easily available on online store.
Summary: Mirraw.com, a perfect fashion e-commerce store has quirky range in terms of gowns and class of designs that will always keep you edgy and different.