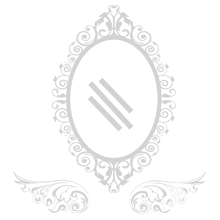 Design Catalog Remove Warning
Katrina Kaif Hot Sarees Design
Katrina Kaif is one of the leading women in Bollywood. Her dressing sense has been praised by the fashion police. Katrina has been fond of traditional Indian attires and has been observed flaunting sarees at several occasions. If Katrina sarees interest you, here's a good chance for you to shop Katrina Kaif sarees online. Katrina has walked the ramp in a designer sari and has also dazzled the red carpet in a designer number. The Bollywood beauty is mostly observed flaunting soothing and light colored sarees. Katrina Kaif hot sarees can now arrive at your wardrobe easily.
Katrina's stunning designer collection can now be yours!
You can now grab the designer Katrina Kaif sarees while shopping online. The latest Katrina Kaif collection is now available online. Katrina Kaif has been observed flaunting sarees designed by most notable fashion designers of India, including Ritu Kumar, Manish Malhotra and Sabyasachi Mukherjee. You can buy Katrina Kaif navel sarees online as well. Katrina has endorsed silk, cotton silk, transparent and chiffon sarees at various occasions. If you want to look pretty at a casual occasion or have determined to look gorgeous at a festive occasion, there are various Katrina Kaif numbers to fulfill your purpose.
Attractive Katrina Kaif sarees for every occasion
If you prefer light colored saris over dark numbers, you can buy Katrina Kaif sarees online at affordable prices. Most of Katrina Kaif saris are light in color and simplistic in design. Pink, light green, light blue, cream are the most common colors endorsed by Katrina. These saris would be ideal for you to flaunt both at casual days and festive seasons. Indian women look the prettiest in saris, as their figure and face are quite accommodative with such traditional Indian attire.
The textile industry of India is gradually expanding. Sari is one of India's most notable textile creations. Saris from India are exported to different parts of the world. The draping patterns of sarees have undergone a huge change. Women can look hot rather than appearing conventional. The alternative draping patterns of saris have established the attire as a sensational one. You can grab the latest Katrina Kaif sarees collection online. Just let the right jewelry and accessories accompany your saris in order to complete your fashion quotient. Decorative as well as simplistic saris can make you look gorgeous if you drape it in the right way. A good sari can make you look special at any occasion.