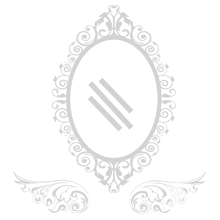 Crop Top Lehengas
4 Items

Design Catalog Remove Warning
Crop Top Lehenga Cholis - A perfect mirror of your style statement.
In the good olden days Lehenga Cholis were considered to be typical Indian Bridal dress, but crop top can be used in the place of cholis. So, this is a good thing for crop top lovers who can use it on Lehengas or even on saree. Every modern woman will love this type of top with traditional lehenga which are now a great choice for weddings. The difference between a crop top and choli is their shape and structure. The length of a choli is short, therefore you need to cover it with dupatta and the length of crop top is little long, it is attached to a bust. So, if you are choosing crop top you are free to move and there is no need to carry a dupatta as well.
There are some crop top lehenga according to a body shape:
Straight Crop Top Lehenga:
Petite girls are shorter girls who are 5 feet 4 inch or under. They should go for straight Crop top lehengas which are straight and has spring fall.


Cape Style Crop Top Lehenga:
Cape style crop top lehengas look very stylish. It is in trend now days. It is one of my favorite. The girls who have column figure should go for this type of bridal lehenga, as they have the same bust and hip size. They should choose the right type of fabric to catch up the seer. Column figure girls are leaner than the general ones. They should go for Cape type lehengas with embroidery or floral prints. Crop top lehengas are the perfect outfit for a party.


Deep Plunged crop top lehengas:
In this kind of crop top designer lehengas the top is deep. Princess cut lehengas look awesome here. The girls who have Neat hour glass type of figure should definitely try this type of lehengas. A girl with this kind of figure line can go for any kind of dress. They have compatible bust and buttocks.


Quarter Or Full Sleeve Crop Tops Lehengas:
In this type of lehengas the sleeves of the top are full or quarter. The girls who have pear type of figure should go for shuch kind of lehengas, as they have broader hip area and lesser bust area.


Sleeveless Blouse Crop Top Lehengas:
The Sleeveless crop top gives a stylish look to the Lehenga. Choose delicate thread pattern top and a heavy lehenga. This type of lehengas goes well on round shape and little plump type of body, as they have a heavy Breast and broader hip line. If the person is tall, it will give a beautiful look.


Boxy Crop Top & Lehenga:
Boxy crop top are little longer in length. They are tight from the breast and little loose from the lower area. The girls who have heavy upper body compared to low line area can go for these kind of crop top lehengas. They should avoid tight crop top, as it will highlight their upper body. Choose georgette fabric for lehenga and top.


Jacket Crop Top with Lehenga:
In this type of lehengas the choli has jacket. Cropped jacket lehengas with minor thread work and mirror work will complement your beauty in the most suitable way. Short cropped ghagra cholis look good here as they provide taller illusions. Rich border work will look excellent but, avoid too much jewellery or design. Womens who have brick shape body can go for this type of lehengas. The shoulder bone and pelvic bone is broader than normal ones.


Full Circle Crop Top Designer Lehenga:
In this type you should go for a glorious flow and bright colours type of lehengas. This lehengas have full circle or layered lehenga cholis. This type of lehenga show lot of coverage as it has lot of frill. Try for extra crop tops on it, as it will give you a look of diva.


Designer Lehengas For All Complexions:
Sometimes you buy a dress and then you feel that the color is not looking good on your complexion. This is a common story to every girl. But there are some colors which look good on every type of skin.
Turquoise: These colors look good on every type of girl. It enhances and makes out a possible way to bring your glow.
Deep Maroon: This color looks good on a lady as well as a youngster. Your bright features ooze to come out in this color. Crop top Lehengas can be best availed on online store. You could also avail bollywood designer saree. Even if you are planning the big day, Lehengas online coud simply make your day.Designer salwar suits can be availed from online stores.