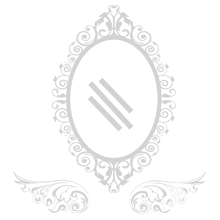 Design Catalog Remove Warning
Bengali Sarees: Wearing Style & Type Tips
One of the most graceful attires in Indian culture is the sari so it isn't a surprise that most of the states in India have adopted their unique and particular form of adorning this garment. Right from the south to the north, the draping styles are unique and distinct. Bengali handloom boasts of embroidered sarees especially where the typical white sari with a red border is known to be a favorite. With stunning collections available on the web, it is important to know more about this traditional garment. Bengali sarees are of distinct types –
Baluchari Sarees which has a standard length of five yards hails from a small district in West Bengal known as Baluchar. The field of the garment contains minute butis and at the edges you'll find a beautiful floral design. These sarees in Bengal are famous for their elaborate pallo and borders. The commonly used colors are Neptune blue, red and purple.
Tant sarees also referred to as Bengali sarees wearing style that comprises of a transparent saree. Made from crisp muslin, the thread work borders are definitely eye catching. Technically these sarees are woven for the hot summers in Bengal. Light weight, the sarees are definitely one of the finest kinds found. While Jamdani is also light and transparent, it uniquely features patterns like tribal geometry, flowers, peacocks etc.
Shantipuri sarees have a fine texture however Bengal silk sarees in the form of Garad silk is the best known. Of all the Bengal cotton sarees and silk sarees, Garad silk is expensive and known to be sold in the best quality. Such sarees are worn specifically during Durga pooja and crafted with zari work. The graceful length of the sari and feel of ethnicity is a center feature of West Bengal.
Bengali Sarees
Bengali sarees type technically consists of a unique drape in which the saree is wrapped around the waist with parallel pleats tucked in the front. The pallu is carefully pleated and thrown above the shoulder. It is brought back from the other side of the arm and comprises of an ornamental brooch. With wonderful pleats outstanding the garment, a Bengali sari doesn't have to look perfect in fact it emphasizes a woman's beauty the most! With talented young designers eagerly waiting to release their designs, it isn't a surprise that Bengali handloom has become exceedingly popular. You can complete the outfit with a full sleeve or half sleeve blouse with gold bangles adorning your hands. You can always experiment with jewelry if you're wearing Bengali cotton sarees and try a red bindi with smoked eye liner makeup. You can tie your hair in a bun or let it fall loosely in waves. Such a beautiful garment in particular is seen at auspicious ceremonies with women wearing authentic Garad Silk sarees during the Durga pooja festival. Bengali sarees are spectacular and exquisite in style. Some of the most high profile celebrities in the world love to adorn Bengali sarees because they're sophisticated and have been modernized to adapt to contemporary styles.