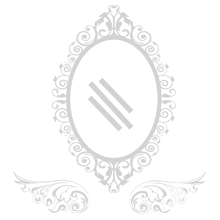 Design Catalog Remove Warning
Hot Priyanka Chopra Navel Sarees & Blouse
Priyanka Chopra has been widely praised for her dressing sense. She has improved in her style quotient over the years. Priyanka has been mostly observed in saris at various award functions. Priyanka Chopra has not only walked the ramp in saris but in various conventional attires like lahenga choli, salwor suits, etc. She has flaunted both light and deep colored saris of various types. You can now buy Priyanka Chopra sarees online at affordable prices. There latest Piggy Chops numbers have already hit the online stores.
Glamorous Priyanka Chopra saris for this festive season
The season of Diwali is arriving and every woman must opt to look special on this occasion. You can drape yourself in a flamboyant designer sari to stun the viewers. If you wish to be the center of attraction this festive season, just buy Priyanka Chopra numbers online and accessorize it with the right jewelry and accessories. Alongside a sari, you can also buy a Priyanka Chopra blouse online. You can also buy Priyanka Chopra hot navel sarees online. This festive season, you can easily sizzle in a flamboyant sari and attract eyes on you.
Purchase hot designer sarees online
If you prefer online shopping, then here's a chance for you to buy hot designer saris online. The most famous sari designers of India are Sabyasachi Mukherjee, Ritu Kumar, Manish Malhotra, Nalli, Satya Paul among others. A designer sari would be ideal for you to flaunt this festive season. The ornamentally edged saris with decorative designs highlighting the pallu would be good for this celebratory season. Popular Western numbers like the Bandhani, Paithani, Lugade, Patola and Kota doria can be elegant attires for this occasion. The Western India, specifically Rajasthan and Gujarat are notably famous for their heavily ornamented saris, designed to suit festivity.
Priyanka Chopra has flaunted different types of saris, including transparent, silk, georgette, cotton silk, chiffon, etc. If these types of saris interest you, just grab them online at a cheap price. If your choice of saris collides with that of Priyanka's, then purchase the trendiest Piggy Chops numbers online. If you like Piggy Chops' traditional dressing sense accommodated with tinges of modernism, then it's time for you to drape yourself in the same pattern. Saris are considered ideal festive attires for Indian women. If you believe in this aspect, then it's high time that you insert some trendiest designer saris into your wardrobe and get ready to dazzle in those.