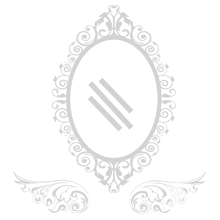 Design Catalog Remove Warning
Spaghetti Tops for Modern Girls with Hourglass Figure
The Spaghetti clothing has been inspired from the Italian pasta dish spaghetti. The thin noodles like spaghetti gives way to essentially those garments that come with a very thin strap, such as summer dresses, sleeveless tops and tank tops. Spaghetti tops also have a very thin noodle like strap and are perfect for the modern women or girls who have an excellent figure. These days Spaghetti tops for girls are a big hit among modern women and we have an excellent collection of Spaghetti tops on our web store. You can explore our exciting Spaghetti tops online and can choose a few of them for your glamorous style showcase.
Today, Spaghetti tops are a new craze among young girls, as these tops give them the freedom and flexibility to raise their style. Besides, these tops are very convenient and comfortable to wear during the hot summer. These tops allow women to maintain their coolness and freshness in a sweaty weather outside. You can let your arms to breathe properly by wearing a lightweight free flowing spaghetti top. The tops also give your skin a space to perspire in summers to maintain your moisture levels. Besides looking chic and trendy, these tops are the perfect clothing for your comfortable and relaxed style.
We have an exclusive range of spaghetti tops for you to choose from. For Spaghetti tops online shopping, our online store is the best place to get the exclusive pieces at affordable prices. By wearing a Spaghetti top, you can flaunt your unique style and can showcase your hourglass figure. You can show off your arms and can also raise your style in a subtle manner. A girl who has a great body will always love to wear a Spaghetti top to present their upper body in a glamorous style. The tops can amazingly show off the neckline and can flatter your shoulders, if you want to look highly attractive or seductive for a romantic evening with your partner.
At our web store, you can find a range of spaghetti tops that complement your fashion needs. If you are willing to try spaghetti tops for the first time, we have a range of tops with thin to extra thinner straps to choose from. If you are concerned about not showing your bra strap while wearing a spaghetti top, you can choose our spaghetti tops that come fitted with in-built bra. With these tops, you won't have to adjust your straps again and again and can boldly walk in style wearing a spaghetti top.
For girls or women, we are also offering designer spaghetti tops that come with both fixed and adjustable straps. The tops with adjustable straps allow you to adjust the straps as per your body shapes and size and the comfort level. Girls can choose to wear spaghetti tops that are not too loose and that offer them the best fit to help attenuate their body shape. You can choose adjustable straps that do not slip from your shoulder, saving you from any awkward or embarrassing moments in public.
Any woman or girl can prefer wearing spaghetti tops that suit their body shape and style. We have plenty of styles in our collection that you can choose to wear for your celebrity-like style. These spaghetti tops allow a free movement of your arms, allowing you to lead an active lifestyle. If you are going to join an evening celebration amidst music and dance, wearing a spaghetti top could prove a style forward way to showcase your chic fashion. Make sure you visit our web store to find your perfect piece of spaghetti top at an affordable price.